Cloud Phone System
Enjoy the power, convenience and the connectivity by having your phone system run through your internet connection.
One era expires
When BT's analogue and ISDN phone lines disappear in 2025, any mandatory landline fee goes with it! BT can no longer impose their fees upon us. And we're much better off!
You only have a limited time left to use your old system before its dial tone no longer exists.
A new era has begun
Whilst one phone system finally dies, a new one has long since been born and walked in its path. Not only will the BT landline and its fees disappear, but your new phone of choice will also liberate you from the old limitation. All you need now, is a Cloud phone to connect it to any internet connection anywhere in the world.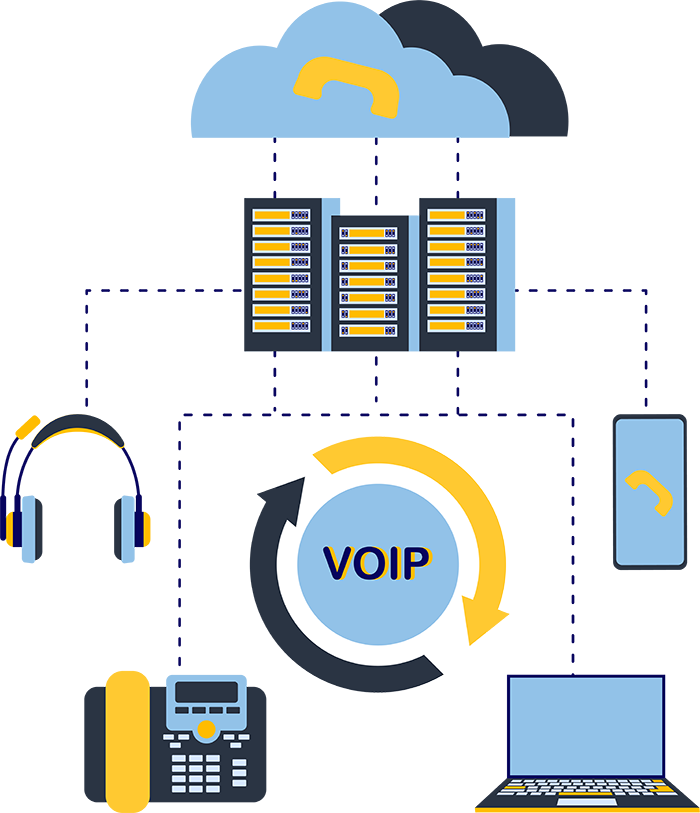 Benefits of Cloud Phone Systems
Fully Integrated Communication System
A report from the research firm Gartner points out that integrating a company's communications with its everyday applications for business processes and workflows helps increase efficiency.
Business tools that operate in the cloud are easy to deploy, enabling employees to stay connected whether they are in the office or on the go. In this way, the cloud provides a consistent business presence and helps to increase productivity with seamless access to CRM tools, email, instant messaging, voice and videoconferencing.
Communication Mode Control
A cloud-operated system puts businesses in the driver's seat, allowing them to pick and choose what features they need, with access to turn them on or off easily.
Also, cloud solutions give employees anytime, anywhere access via a smartphone, desk phone or softphone to all their calling features. Even better, they can have real-time access to their critical business software.
Top shelf Business Features
A cloud-based phone system would give small businesses access to the types of network applications that one would typically find at larger corporations. These include features such as a Virtual Assistant, Auto Attendant, Never Miss a Call or Call Center solutions.
Mobility and Ease of Use
Today's workplace is increasingly mobile, and small businesses especially need to be able to operate from multiple locations.
With a cloud-based system, small business employees have access to features that allow them to log in from anywhere so that they can be reached while on the go, giving customer-facing and revenue-producing employees greater control over their productivity.
Time Management and Efficiency
Web-based customer portals enable IT staff to manage their system more efficiently. With insight into the installation, service configuration, trouble tickets, training, billing and call analytics, this full access to a customer's system and account allows them to spend fewer resources on project management and focus more on work that adds to the bottom line.
Also, cloud solutions can easily integrate with other cloud-based applications, providing mobile employees access to all the features and functionality they need to work just as efficiently as if they were in the office.
Flexibility to Scale Up (and Down)
As a business grows, so does the need to hire new employees, open new offices and onboard new customers. This requires a communications system that can scale up — or down — as the need arises.
With a cloud-based phone system, businesses can add as many extensions as they need to accommodate heightened call volume, or, if necessary, simply call in to deactivate these extra extensions. Unlike traditional systems, businesses only pay for the extensions they need for as long as they need them.
Business Continuity
Working with a phone system "in the cloud" allows businesses to remain connected to their customers no matter the environment. A cloud-based communications system is likely to be unaffected by outside factors such as severe weather or other issues that may keep employees from getting to the office.
With a cloud-based system, businesses can maintain a consistent presence — and access the tools needed — to keep things running smoothly.
Improved Customer Service
During busy seasons, some businesses will add premium calling features to increase call-taking efficiency and maximize staffing. Call Groups, for example, allow incoming calls to ring on multiple extensions.
Call Queues provide a "dynamic waiting room" for callers that let businesses customize the on-hold experience and better manage call volume. Both help to decrease voicemails, missed calls and busy signals, enabling service to as many callers as possible.
Cost Savings
Cost savings are another benefit of cloud-based phone system.  Moving telecommunications off of PBX platforms and to the cloud can be less expensive relative to monthly service rates versus that of a traditional system, helping to reduce costs and, ultimately, increase profitability.
Keep your phone numbers
You can choose new phone numbers or keep your old ones. Like so many other things, no problem.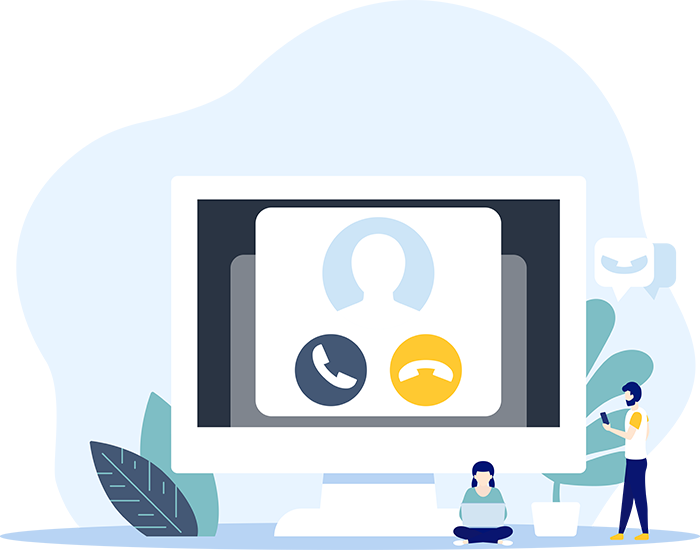 Remote working
With Cloud telephony, your office just expanded across the globe. You can work from home. You can bring your phone to the Bahamas or China and make local calls to the UK if you like. All you need is an internet connection and your phone.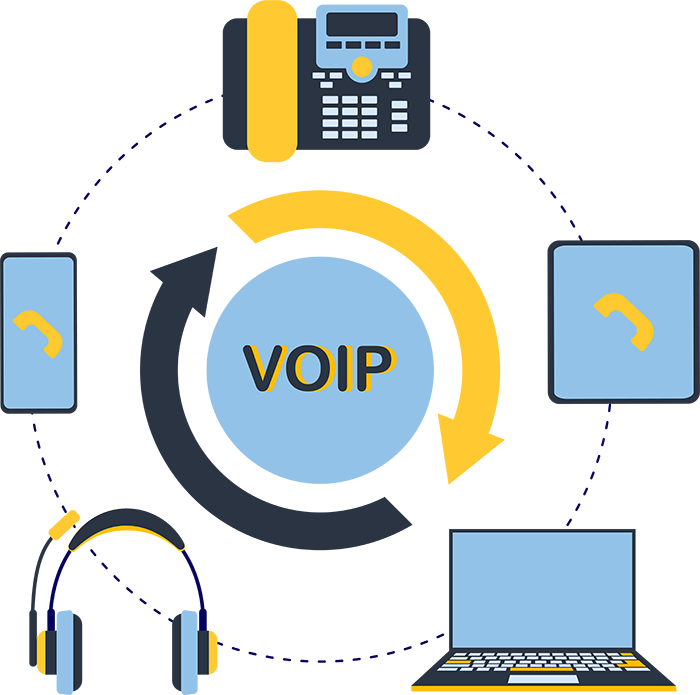 Voice quality & low running costs
After 20 years of testing, the voice quality is now better than any analogue and ISDN system can offer.
There are so many ways to save costs on Cloud telephony. Never again experience a phone bill at the level you were used to.
Phone Sets
Your phone number can be routed to other systems, or you can buy yourself a phone set. The phone sets come in a wide variety of choices. From a simple and affordable handset or mobile unit to more advanced colour touch-screen central units. And yes, some can also do video; others are specifically designed for conference rooms.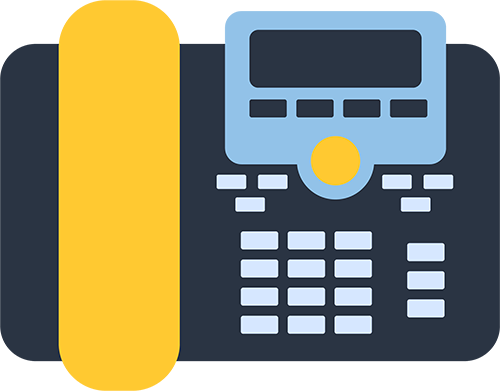 Flexibility
No more analogue limitations.
If you like, you can integrate with your CRM system, route your number to a mobile phone or systems like Microsoft Teams or Zoom to do video calls and conferencing, connect to the intercom, or mix and match between a wide variety of units and features. We configure your simple or advanced system precisely the way you want it.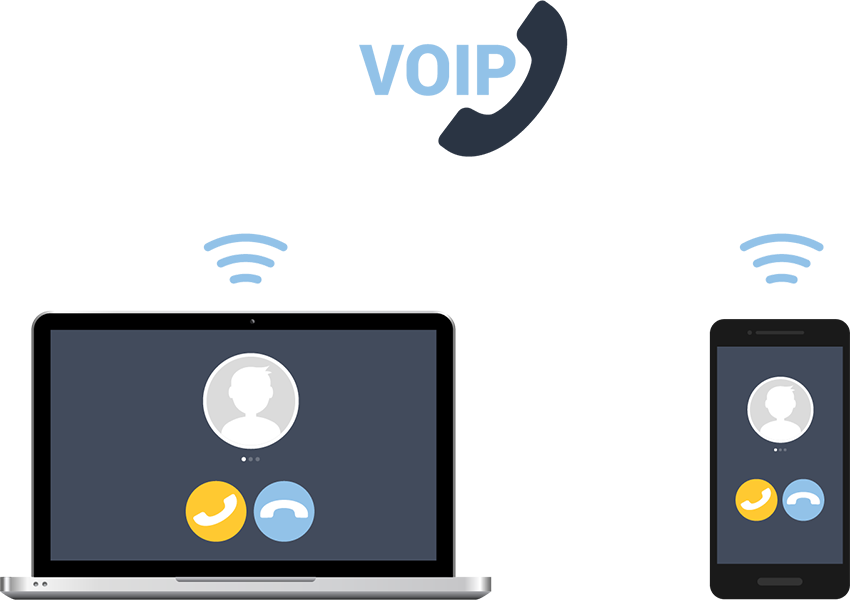 The benefits of our Cloud Phone System
Let's Work Together
Contact us to find out more about cloud telephony.